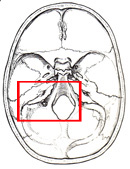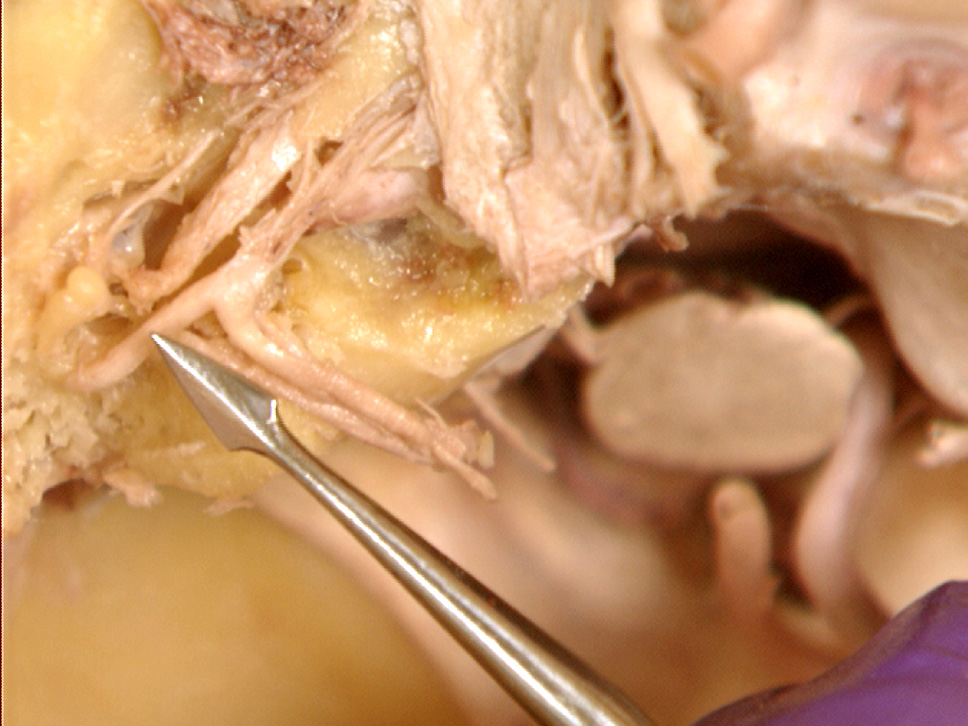 A common site of facial nerve (CN VII) pathology is in the facial canal just above the stylomastoid foramen, causing Bellís Palsy. The symptoms of Bellís Palsy include (on the side ipsilateral to the pathology)
1. diminished or absent creases in the forehead
2. diminished or absent nasolabial groove
3. widened palpebral fissure
4. excess tears that pool beneath the lower lid and spill over the cheek (because blinking is impossible)
5. drooping of the corner of the mouth, with saliva running out of mouth during chewing
accumulation of foodstuffs between the cheek and the lower gum (patient avoids chewing on this side or may manually push cheek in)
Chorda tympani involvement produces a salty or metallic taste. If the stapedius is also paralyzed, the patient will experience hypersensitivity to loud sounds.